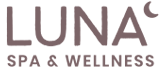 How to keep this 
energy 
balanced is an ancestral knowledge that we are
happy to share
Luna Spa & Wellness Center is founded on the philosophy that to be well, we must think of ourselves as an integrated system of parts that work together holistically. For our body to run smoothly we need to balance the flow of energy.
Massage in one of the most powerful tools for stilling the mind and relaxing the body to recover our health. Long before we can talk our skin is recording and saving our memories of the heat, cold, pain, acceptance, rejection and anxiety.
The body is the most external part of our physicality and is the depository of our daily strees. Relaxing in nature and being well nourished can rebuild our bodies.
According to the ancient greeks the soul is the spiritual breath of the living body. If the soul is sick, mental and physical disorders can be present in the body and mind.
"Luna Spa & Wellness is ideal for couples, groups and families."
Guests can visit Luna Spa by enrolling in our Wellness Program; by individual appointment or by purchasing a "Day of Wellness " package. We can also design for you "a la carte " experiences.